Build3 is a technology solutions provider of integral, functional software and services that offer our clients the sophisticated virtual products and tools to achieve greater efficiency, scalability and security.
---
We offer our clients the following services:
The S.T.A.R.E development process
Strategic Technical Analysis, Road mapping & Execution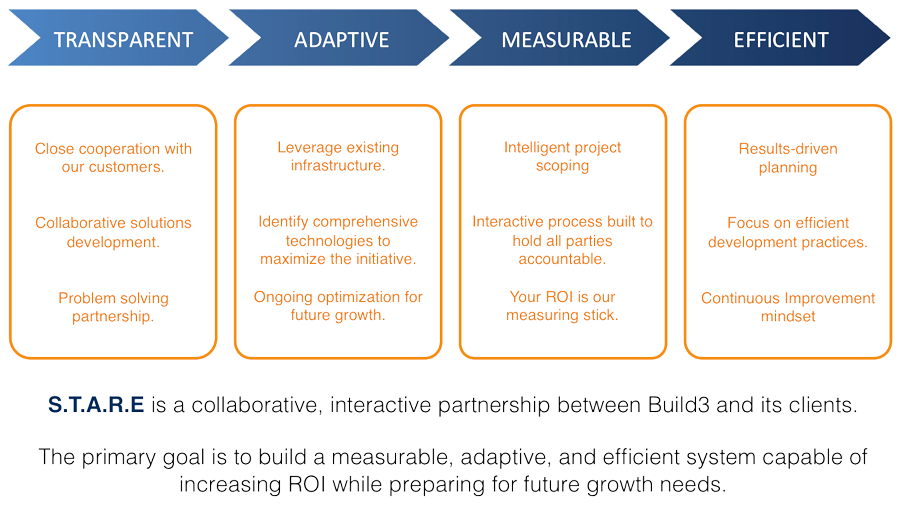 ---
The Build3 Approach
We are capable of working independently or with a development team to create complex solutions and support our clients' core activities. Either way, we maintain constant communication with our primary point(s) of contact to ensure client satisfaction.
Whenever possible and desired by the client, our engagements begin with face-to-face whiteboard brainstorming