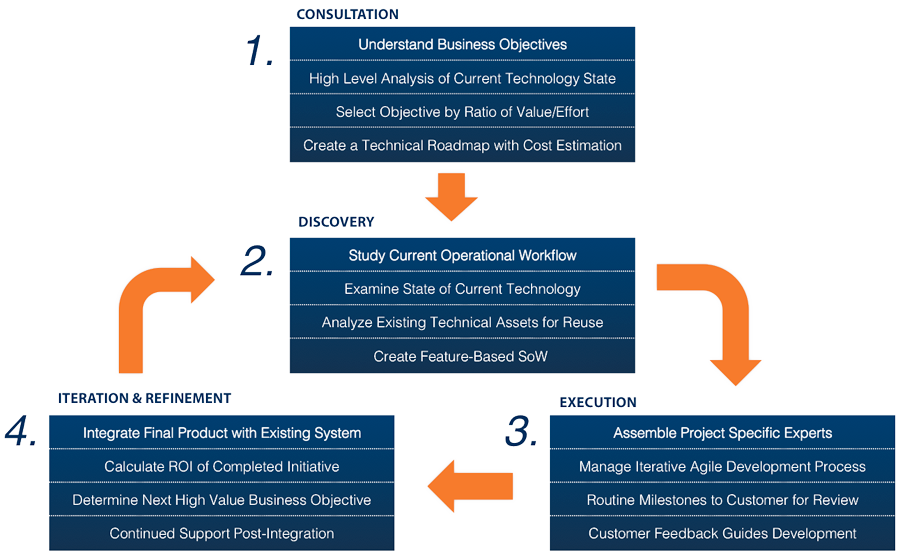 ---
Business-Driven Solutions
Free initial diagnostic consultation to identify the best value/cost solution followed by determination of the most effective roadmap and execution plan given various factors for your specific business situation (e.g. foundational ailment, budget, opportunity).
---
Operationally Tailored
Our process requires understanding your operational workflow to maximize efficiency and minimize disruption upon integration. Existing technical assets are analyzed and leveraged to increase ROI while minimizing additional cost.
---
Measurable Success
Meeting development requirements is not enough. A perfectly executed initiative with no impact on your business is not successful. Our process gauges success based on appreciable improvements to workflows and improvements in tangible business metrics (revenue, efficiency, customer outreach etc.).